One of our core values at FutureWard is community, and we hope to foster an environment where our members can collaborate openly and be inspired by each other. Thus, FutureWard Central has many open areas scattered throughout our space. As soon as you enter the space, you see our open kitchen area; the ideal place for members to congregate and chat or catch up with a nice cup of coffee. The kitchen is fully stocked, equipped with all the basic appliances like a microwave, hot plate, rice cooker, blender, and more. We hope that our kitchen will encourage members to cook more and experiment with different foods.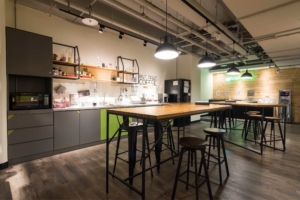 Work can be stressful at times and sometimes you just need to take a break from it all. We understand and hope that our weekly community event will help our members relax and enjoy some delicious afternoon snacks.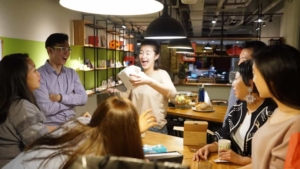 All of our cookies, cakes, and waffles are handmade by our FutureWard staff, and we hope that our members can take a moment to escape their busy work lives and socialize with others. We also prepare special activities and foods for special holidays such as Halloween, Christmas, Chinese New Year, and more.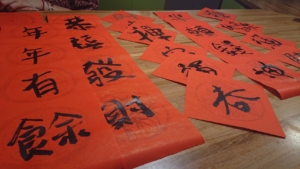 Every month we have our FutureWard Forum event, which invites speakers from around the world to come and share about their experiences. This event is free for all members and is a great opportunity for them to network with other members and guests.
For those who don't like working at a desk, you can try out the bean bags and sofas we have conveniently placed next to Office A11. It's the perfect place to take a nap or have a discussion with coworkers. There's even a bookcase wall for the bookworms or if you just need some inspiration.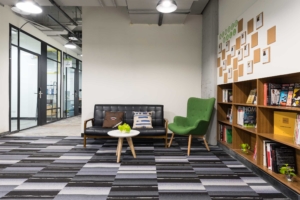 Another popular social space is located in our beautiful Atrium. Aside from bean bags, there are also some yoga balls and Magis Spun chairs, so you can keep your mind and body healthy by working them both out at the same time.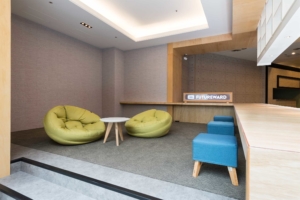 We designed FutureWard with so many open social areas because we genuinely want to create an environment where our members can relax and interact with one another. Our community events and monthly FutureWard Forum events also add to our main goal of building a stronger and closer community.
https://futureward.com/wp-content/uploads/2019/08/Kitchen_01.jpg
1505
2253
ll
/wp-content/uploads/2019/08/cc.png
ll
2019-08-13 17:18:38
2021-08-12 11:50:00
FutureWard's Open Area